Here you can find some questions often asked by our customers.
1 - I want to buy several products; shirts, shoes and sokcs, will have an assistant for each product?
No, you will have an assistant for all products. The collaborator that will be assigned to you will be prepared to manage all these products, this is why we need to know everything about the business you want to do with us before choosing the assistant and the factories that are able to work with your customer´s profile.
2 - What you do with my data?
3- What does the assistant do?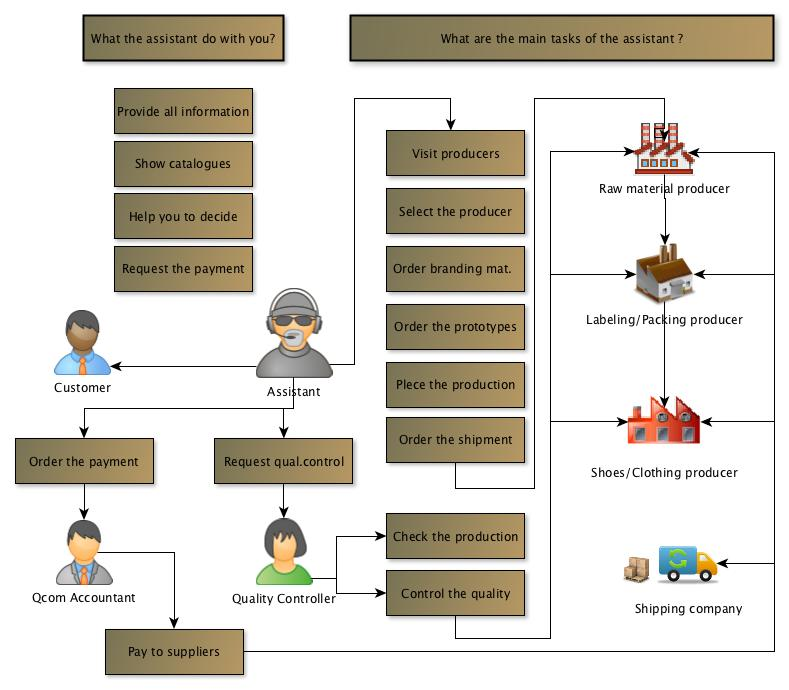 4 -Who have access to my data?
5 - How should I request that my data be removed from your database?
8- What is the procedure for placing an order?
9 - Why are the prototypes invoiced by Mysuplier/Qcom and not by the producer of the product?
Normally the factories have all their employees too busy and take a lot of time to develop prototypes and sampling, in order to help and hurry the process, we provide to the producer, all the materials needed, patterns, technical designs, embroideries and prints and so on. As all these items are paid by us, therefore, we have to be us to invoice to the customer.
10 - Why are the products invoiced by the manufacturing factories and not by Mysupplier?
If we invoice you, we would be your supplier, and our main task is to make the production of your orders safely. This way, we have to be between both: the Supplier and the Customer with the exemption. We have to guarantee the payment to the supplier but we have also to refund your money if something wrong happens from the side of the supplier.